The NFocus Enhanced Property file provides you unparalleled access to parcel and dwelling information.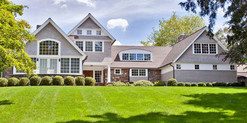 With more than 134 million parcel records available, the NFocus Enhanced Property database is the best file to target home and landowners. The data is based on direct property records, tax assessments, property characteristics and parcel maps from tax assessors and county recorder offices across the nation. NFocus has developed the most exact collection methodology in the industry resulting in an extensive property database with 94% coverage of the US population.  The Enhanced Property file is updated monthly and can be accessed 24/7 on the Listcounts® data portal.
Select options include dwelling type, acres, year built, land use, square footage, pool, land value and appraised value.
Suggested uses for the Enhanced Property file include Real Estate, Home Improvement, Insurance, Energy & Telco, Home Improvement Magazines and Cooperatives, Mortgage & Financial and Landscaping.
Additionally, the following items contribute to the accuracy of the data:
 Sophisticated analytics to match deeds to tax assessor info
 Multiple owner name capture / clean up to enhance search
 Field summarization to accurately capture dwelling characteristics
The Enhanced Property file provides hundreds of property attributes to support virtually any homeowner specific direct mail marketing list. Log onto Listcounts to access the Enhanced Property database or contact your Account Manager for more information.